Visit Osona and love the territory, practising responsible tourism.
When you come to Osona, please respect the territory and enjoy the nature that gives you the authentic Catalonia... The landscapes and nature are something to be highly appreciated that we should take care of and visit with awareness.
We must avoid the deterioration of the natural environment and not damage the relationship between neighbours.
We improve access to nature and historical heritage, trying not to exceed the carrying capacity of each environment, facilitating accessibility to the place and promoting the use of accommodations and spending on restaurants, visits to museums and the practice of sports activities.
Discover companies with Biosphere certification
Osona Turisme is committed to sustainable management as a central value of the region's tourism management, establishing the concept of sustainable development.




That sociocultural, environmental and economic aspects coexist in harmony, looking for the satisfaction of visitors and the local community.



The CETS Companies (European Charter for Sustainable Tourism) are committed to responsible tourism
CETS accreditation improves the supply and connection with natural parks, improves environmental performance and supports local development and heritage conservation.
When you choose one of these companies, you are contributing to a clear commitment to maintaining the natural and cultural heritage of the territory.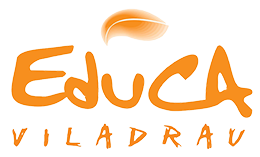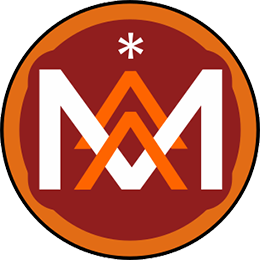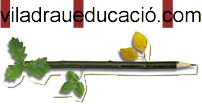 DECALOGUE OF GOOD PRACTICES
BE RESPONSIBLE, USE ONLY WHAT YOU NEED.
Resources are limited, so you should always act responsibly even during your visit to the region. Reduce water and electricity use, reuse towels, turn off lights when they are not needed.
KEEP TRACK OF YOUR CARBON IMPACT.
If you have the option, consider travelling by public transport, on foot, by bicycle, on horseback... Any human activity has environmental repercussions, estimate your carbon impact (amount of CO2 emissions produced by your activity) and make up for it.
NATURE GIVES YOU A LOT, LOOK AFTER IT.
Keep waste to a minimum, use canteens, reusable containers and take all the waste you generate with you, including food waste, which, despite being compostable, affects ecosystems. And... you can still contribute a little more, collect those that inconsiderate people have left behind.
THE BEAUTY OF THE LANDSCAPES IS DUE TO A GOOD TREATMENT OF THE ENVIRONMENT.
The natural landscapes are full of paths and resources that offer you the possibility to enjoy without damaging the natural environment. Follow the signposted paths, watch and enjoy, respect the flora and fauna, do not uproot any plants or vegetables, do not pick up rocks or any kind of mineral, capture or disturb animals.
THE FAIRS, FESTIVALS AND LOCAL TRADITIONS PROVIDE GREAT ADDED VALUE, DON'T MISS THEM.
If during your stay you can attend a local event, don't miss the opportunity. The agendaosona.cat is full throughout the year, with fairs, festivals and markets, that will allow you to get immersed in the reality of the region and learn about the most deeply rooted traditions. Find out more and join in.
THE PEOPLE YOU WILL MEET ON THE WAY ARE PART OF YOUR EXPERIENCE.
Have respect for the local people, enjoy, be curious, talk and share. These will be moments of learning, of understanding "day to day life" in the region and unforgettable memories that will add value to your experience. Respect people's privacy and private property, do not ride over fields or crops.
TRUST IN THE COMPANIES THAT TAKE CARE OF THE TERRITORY.
As a consumer, you have great power with your decisions. Whenever possible, choose companies with environmental certification (such as Biosphere or the European Charter for Sustainable Tourism). In any case, choose accommodation and restaurants run by the local population.
COMMITMENT TO AUTHENTICITY AND CONTRIBUTE TO MAINTAINING IT.
Local crafts and products are sustainable and add great value to the territory. Choose local shops and restaurants, sample traditional dishes cooked with local products. Complete your experience in the visitable companies where the producers will show you the origin of what you have tasted.
LOCAL GUIDES SHARE THEIR KNOWLEDGE AND GIVE YOU A COMPLETE TOUR.
A lot of stories, legends, characters, anecdotes and traditions are found in every corner of the territory. Take guided tours or excursions, local guides will allow you to interpret the landscape and enjoy it, so that you don't miss anything! It will also provide you with the security and comfort you need to move around with complete peace of mind.
TAKE ADVANTAGE OF TOURIST OFFICES, TOURIST INFORMATION POINTS, MUSEUMS AND INTERPRETATION CENTRES.
The region is open to you, we want you to come and enjoy our territory as much as we do. Osona has a long history, the Tourist Offices, the Tourist Information Points, the Museums and the Interpretation Centres are spaces designed for you to get to know the most relevant components of heritage and to make initial contact.